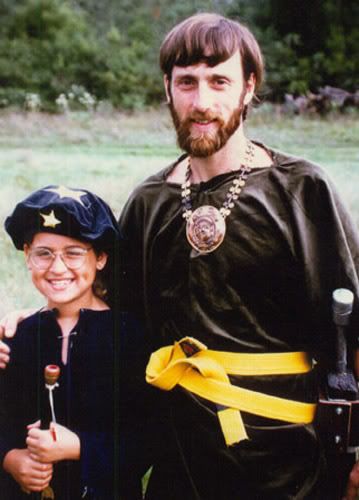 Pardon the late update, I was up all night arguing with the people from the Blood Bank. I've had it with these banks with their charges and hidden fees. From now on I'm just going to keep my blood in MY freezer, with MY MONEY!
Cleveland Cavaliers 109, Washington Wizards 102
Just what you'd imagine from this series. The big tease on Sportscenter for this game was the Wizards pulling within three points in the final minute. I have to imagine that even miserable Cleveland fans weren't pessimistic about that one. Lebron puts up big numbers (27pts, 8reb,7ast) and Drew Gooden shows some promise with 24 and 14. If these numbers for Gooden and Big Z are here to stay for the playoffs, and not just the series against the Wizards, this Cavs team could be enjoying a BIG upgrade, just when it counts.
San Antonio Spurs 97, Denver Nuggets 88
You can stop checking the backs of milk cartons for the Spurs' Big Three. All three made it to double digits in scoring last night and just looked back to normal in general. The Spurs controlled the game as the Nuggets had a poor shooting night all around at .386 from the field and .765 (compared to the Spurs .913) from the charity stripe. Not that it would have really helped, but George Karl had a legitimate beef when he wondered in the post-game press conference how Iverson could have taken 25 shots and not gotten to the line once. Probably a moot point with the way the Spurs were took it to the Nuggets, but it is questionable.
Dallas Mavericks 112, Golden State Warriors 99
On a lot of sports shows last night and this morning, people seemed to be saying that Golden State was closer than it looked when Baron Davis did everything he could to make sure he got kicked out of the game last night. Sorry, I just don't see it. The Warriors hung around for most of the first half, but just had the look that they were in the process of getting out-paced down the stretch. Dallas' starters showed up this game, shooting better and cutting down on turnovers. Golden State's starters tallied 17 personal fouls, 4 technicals, 2 ejections and 21 turnovers. You do the math. Of course this could be Don Nelson, knowing they didn't have a chance at taking two in Dallas, deciding to work Golden State fans into a frenzy by getting emotions all riled up. In which case, let me be the first to call him a genius.
Zach Morris:
Tim Duncan - 22pts, 7reb, 5ast, 5blk. Big game for a lot of people's pick for Champs, and their star player gets the job done, and then some.
A.C. Slater:
Dirk Nowitzki - 23pts, 7reb, 2blk. Finding his shot again, going 7 for 15, hopefully getting his game straight for the rest of the playoffs.
Mr. Belding:
Matt Barnes - 21min, 2pts, 6fouls. He was a spark for Golden State in game 1, now he's back to looking like, well, Matt Barnes. Could redeem himself by going with the Clubber Lang mohawk for Game 3.
Chuck's Quote of the Night:

"Kenny, get Rosie O'Donnel on the phone, see if she wants Ernie's job"