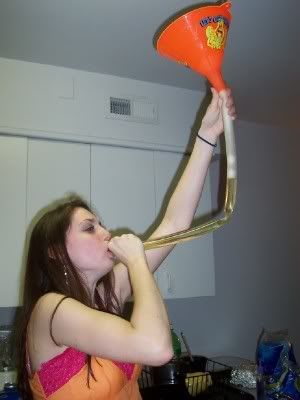 These playoffs are starting to remind me of one of those college all-day drinking affairs. Right out of the gate,

every one's

so excited that it can't help but be awesome. Funnels, games of Quarters, someone's getting laid by 11am. Then comes the pre-dinner crash, 70% of the people pass out, a good number of public indecency arrests, and two of your friends have one of those Mom and Dad fights that makes everyone at the party uncomfortable. That's where we are in the playoffs.
New Jersey Nets 82, Cleveland Cavaliers 72
I'm starting to have a hard time believing that this is going to be the series that proves anything about Lebron James, and I'm kind of getting tired of waiting for him to prove me wrong. A 35 year-old point guard is taking over games down the stretch when the 22 year-old phenom is supposed to be making his name. All that being said, I would rather be Yinka Dare than have my name be associated with the 4th quarter of this game. The Nets managed six (!$!@$#$!@$#!@$!!@#@!#!) points on one field goal (!#@(#$@(%!*$@(*$!@#) and still got the win in a 4th quarter that probably actually put more people to sleep than any in recent playoff history. There's little else of note in this game other than another solid J-Kidd performance and a Lebron knee injury that sets the stage for a "miraculous" performance whenever he decides to turn it on and end this series. UGH.
San Antonio Spurs 88, Phoenix Suns 85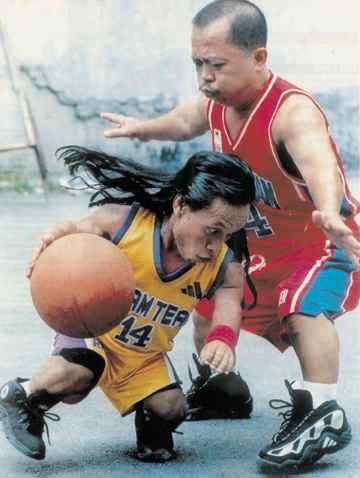 Perhaps in a tribute to the fallen Warriors, the Suns went small, smaller, smallest last night against the Spurs. Using essentially a six-man rotation, not counting Pat Burke's three minutes, the Suns did almost everything they could to get the win that was rightfully theirs last night. The missing link was a no-show by Sixth Man of the Year Leandro Barbosa. I often refuse to buy into the idea of a Sixth Man being uncomfortable in any other position, but with the numbers Barbosa put up last night it's hard not to feel like he was off his game. Six fouls, four turnovers, and 3-12 shooting. Add to that a mildly unproductive (by his standards) game by Steve Nash and the Suns couldn't do the impossible in this one. Close-out game for the Spurs in San Antonio on Friday. Stoudemire and Nash no-show and the party's over; if they're feeling heroic, I break out my game 7 beer helmet.